Some people read faster than others.
It's not the speed that matters, it's that you do it.
Either way, this is a fun challenge. I now know that I read 769 words a minute and I could read
The Grapes of Wrath
in 3 hours and 40 minutes (it sure seemed torturously longer than that in high school).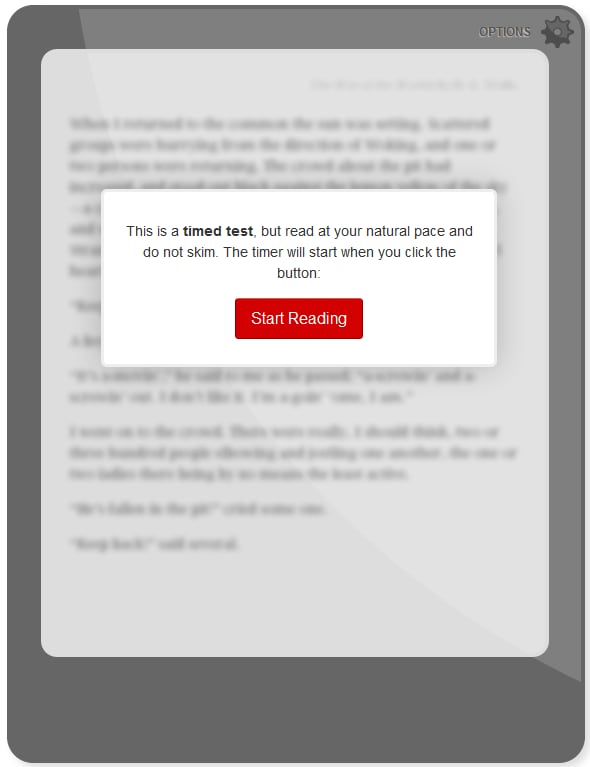 Source:
Staples eReader Department
Thank you to
I Have Seen The Whole Of The Internet
for bringing this test to my attention.
Thank you also to Staples for their innovative e-reader marketing.